Premium quality and the reliability of a leading European brand
SunWorks Solar are proud to use and recommend REC solar panels.
Founded in Norway in 1996, REC has grown to become the largest European brand of solar panels. With around 20 million panels produced and a dependable warranty, REC has solid foundations and a bright future in the solar industry
At the end of 2015, REC had produced around 20 million solar panels amounting to more than 5 GW of clean energy. That's enough to power almost 8 million people at home. Solar is their focus and they do it exceptionally well. With initiatives such as in-depth industry and market studies, combined with strategies that support sustainable business growth, it's no wonder that REC is widely regarded as a thought leader in the solar industry.
As a fully integrated solar manufacturer REC can control the entire manufacturing process from initially creating poly silicon from sand in their unique US based fluidized bed reactors through to the finished product in Singapore.
Why choose REC Solar Panels for your solar power system?
All REC solar panels undergo stringent internal testing. REC's internal testing is twice as stringent as industry standards – meaning that when REC send out their solar panels for certification or testing, they are quite confident they will pass. This drive for perfection goes beyond merely obtaining a certification, REC want their panels to be reliable for the lifetime of the product and perform strongly in even the most extreme environments.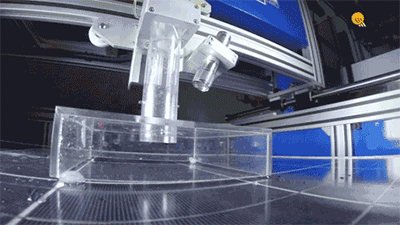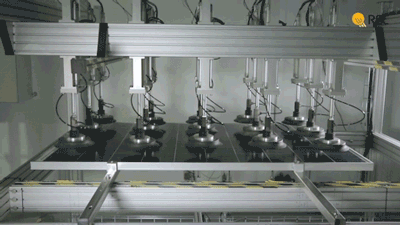 Third Party Testing. REC products and manufacturing processes are also certified and endorsed by independent third parties according to multiple global and regional industry standards, solidifying the fact that REC solar panels meet the highest quality standards required for a long-lasting product.
Protecting you from power loss. This high level of quality means REC solar panels are also leaders in avoiding power loss due to degradation (LID, PID). By choosing a quality REC solar panel with quality materials, you can be sure to generate more power and thus earn/save more money thanks to reduced degradation.
What is LID and PID?
LID or Light Induced Degradation. A known but not very well understood phenomenon seen in silicon solar panels is a small loss in power upon first exposure to sunlight. This phenomenon, known as Light Induced Degradation (LID), is generally ascribed to minor impurities and oxygen concentration in the wafer material. It takes effect immediately and stabilizes after the first few days of exposure, but is irreversible in field mounted panels and is therefore a permanent loss of power.
What effect does LID have on my solar installation? LID affects every solar panel to different extents depending on factors such as the intensity of sunlight and the wafer type used for the cell. Although it is not practical prior to purchase to test how much a particular panel will be affected by LID, due to REC's control of production at wafer, cell and panel levels, the effect of LID can be kept to a minimum.
How does the effect of LID compare between manufacturers? To assess the impact of LID in leading polycrystalline solar panels, in December 2013, the independent test institute SERIS (Solar Energy Research Institute of Singapore) purchased a number of panels from leading Tier 1 Chinese competitors on the open market and REC in order to perform a comparative analysis of the rate of LID.
Prior to testing, panels were flash tested by SERIS in order to measure their actual power. Thereafter they were exposed outdoors to sunlight to an accumulated irradiation of 40 kWh/m². After testing, the results showed that REC panels experience the lowest power drop of all participants and were the only panels to lose less than 2% (Table 1). This excellent performance is credited to the quality of the panel production process, the capability of the machines and the ingredients used to make the wafers.
What is Potential Induced Degradation?
Potential Induced Degradation (PID) is often considered as the most serious degradation threat to a solar power system today. Described in simple terms, PID is a drop in output caused by high voltage, high humidity and high temperature environments.
In a solar panel, voltage differences can occur between the frame and the solar cells, leading to the unwanted leakage of current. The industry journal Photon reported in December 2012, that leakage due to PID can result in losses of 20% or more. Any losses are exacerbated by hot and humid conditions – making PID a particular concern in tropical and sub-tropical regions such as the South East Queensland.
How does the effect of PID compare between manufacturers?
A number of solar manufacturers advertise that their solar panels are PID free, However, upon closer investigation, some of these claims are only valid for a select range of products, which are often sold at a higher premium or allocated to specific regions, meaning customers can rarely be sure whether their
panel is PID-free or not. ALL REC Solar Panels are PID free.
As an extension to the LID test above, SERIS subsequently performed an analysis of panel performance under PID inducive conditions. For this study SERIS used the IEC/NREL PID test protocol. Subjecting all panels to 96 hours at 60°C and 85% humidity with a negative voltage of -1000 V, the results showed that REC panels remained unaffected by PID, whereas the majority of the competition were affected, with some even seeing a drop in output
of around 50%!
For more information on LID - Light Induced Degradation and PID Potential Induced Degradation please click here to read the REC white paper.
Dependable warranty - A solar power system of any size is a long-term investment. Thus, when deciding which brand of solar panels to choose for your solar power system, you want to be sure that the manufacturer will be around for the duration of the warranties it offers. REC is a proven long-term player in the solar industry that you can count on.
REC Solar panels come with an industry leading 10 year manufacturing warranty and a linear 25 year performance guarantee. For more information on the REC warranty please click here
To ensure continued adherence to REC's warranty and to assess the general trends of panel degradation, REC carries out regular degradation studies of panels of different ages and from climates from real-world installations in order to track power loss over time.
The most recent study (see table 2 below), showed that of the six sites, none were performing below expectations, even when maximum flash test tolerances were applied to the results.Comparing these to the degradation permitted by the warranty, even the oldest sites showed a performance above expectations. This demonstration on real sites and across different climates is further confirmation of the quality of the design and manufacturing process at REC.
REC certified installers - Providing benefits to installers and end customers, REC offers a unique certification program for solar installers that allows them to be designated "REC Solar Professionals". Knowing that not only is the solar panel of a high level of quality, but that the person installing it is also highly skilled and has been trained by REC, gives end customers added peace of mind. For our installers, the REC Solar Professional program gives them unique benefits and an advantages over other solar installers in their area. SunWorks Solar has been an certified REC installer for more than 5 years.
REC is sustainable. As a company involved in the production of clean energy, you would expect REC to live up to their own principles. And they do. Because of REC's environmental initiatives and transparency, REC is a top-5 performer in the SVTC solar scorecard for the environmental responsibility of solar panel manufacturers, and they have earned the IAIR Award for "Best Solar Company for Sustainability" two years running (2014 & 2015).
REC solar panels are sustainable long before they start producing energy. Their state-of-the-art production processes employ sustainable manufacturing principles, reducing raw material consumption, water use and minimizing waste. They also rigorously select their suppliers to ensure they share REC's principles. You can see REC's environmental performance by clicking here
Due to REC's low carbon footprint, REC solar panels deliver a verified energy payback time of 1.2 years, calculated by respected research institute ECN (Energy Research Center of the Netherlands). In other words, in just over a year, our panels will have generated the same amount of energy required to produce them. After that, it's energy profit.
Bankability you can take to the bank. When choosing the brand of solar panels for your installation, it's important to consider the financial health of the manufacturer. After all, you want to be sure that they'll be around to honor warranties if necessary.
Despite challenging market conditions that the solar manufacturing industry has faced in recent years, REC has maintained a healthy financial position, demonstrating that REC is and will be a long-term player in the solar industry. Because of REC's sustainable business practices and continuous delivery of high-quality solar solutions, REC is preferred by banks, lenders, investors, and end-customers as a sound investment.
REC TwinPeak Solar Panels
REC TwinPeak features an innovative design with high panel efficiency and power output, enabling you to get the most out of the space available – helping to lower your energy bills and shorten the payback time through increased yield and lower costs.
The advanced technologies packed into REC TwinPeak panels provide you with more power output for every square meter of panels installed, compared to standard 60-cell panels on a multicrystalline (poly) platform. The REC TwinPeak 2 Series delivers at least 20 Wp more per panel.
Panels with REC TwinPeak technologies have a unique "twin" design, which enables them to generate electricity even when they are partially shaded. Over time, you get a higher yield from your installation.
By delivering more power per square meter, you need fewer REC TwinPeak panels to generate the same power. This means quicker installation times and the need for fewer components such as clamps and racks. All of which reduces your overall costs, shortening the payback time.
For more information on REC TwinPeak solar panels please watch the video below.
Data Sheets / Brochures
Interesting Videos
Tour of automated REC Solar factory in Singapore