REC Solar Panels
Premium quality and reliability
Founded in Norway in 1996, REC has quickly grown to become the largest European brand of solar panels. With more 26 million panels manufactured and a dependable warranty REC is the logical choice for your solar power system.
Why choose REC Solar panels for your solar power system?
REC is a financially strong company
The proven Altman-Z Score is calculated by independent third-parties and industry experts and shows REC are considered a very safe option.
All REC Solar Panels are manufactured in their fully automated factory in Singapore
All REC solar panels undergo stringent internal testing
REC's internal testing is twice as stringent as industry standards – REC want all of their solar panels to be reliable and perform strongly throughout their lifetime.
Hail Testing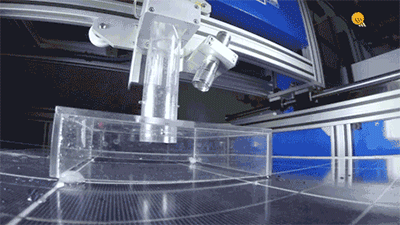 Impact Testing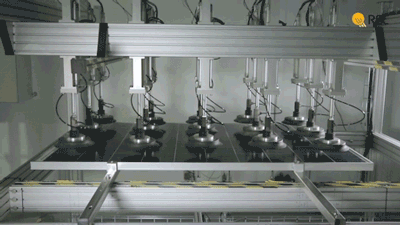 Dependable warranty 
A solar power system is a long-term investment and like any investment careful consideration should be given to all the components of the system. When considering which brand of solar panels to purchase for your solar power system, you want to be sure that the manufacturer will still be in operation throughout the duration of their warranties.
REC is a proven long-term player in the solar industry and REC Solar panels come with a 10 year manufacturing warranty (12 years for N-Peak panels) and a linear 25 year performance guarantee. For more information on the REC warranty please click here
REC are the only manufacturer we know of that carries out regular degradation studies of panels of different ages and from climates from real-world installations in order to track power loss over time. The most recent study (see table below), showed that of the six sites (including one of SunWorks Solar customers in Warana) tested, none were performing below expectations.

This testing on real sites and across different climates is further confirmation of the quality of the REC solar panels.
REC Energy Payback
REC Solar panels have an energy payback time of just 1.2 years, this means that in just over 1 year your REC solar panels will have generated the same amount of energy required to manufacture them.
REC Solar Highlights

REC N-Peak Solar Panels
The REC N-Peak solar panels improves on the popular REC TwinPeak2 panels giving greater performance in shaded and high temperature conditions coupled with longer warranties.
REC TwinPeak 2 Solar Panels
The REC TwinPeak 2 solar panels are the latest model in the impressive REC range and due to their unique design offer superior performance in both low light and high temperature conditions.
REC Peak Energy Solar Panels
The REC Peak Energy Series solar panels have been installed on homes and businesses across Australia for more than 8 years – they are a proven product designed to stand the test of time.
Contact us about REC Solar panels
Another SunWorks customer has taken a giant leap towards energy independence by installing a 6.49kW SolarEdge solar power system with an LG Chem RESU10 battery. The SolarEdge StorEdge and LG Chem combination is one of the only Battery Storage solutions that offer...